18 avril 2019

We has were fished at Murray Cod in the Murray River. In this river, there are always fish.In total we fished 5 Murray Cod. While we were fishing, we had plenty of kangaroos and koala.
We had already been to Australia but we were not going fishing at the Murray Cod
The Muray River is a river in southern Australia that measures 2530km
 and the Murray Cod is a fish that lives in the Murray River, it's predator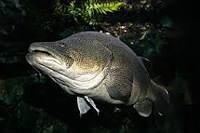 Sydney is the largest city in Australia, with an area of ​​12363km
for a population of 5.1 million.Sydney is located in southeastern Australia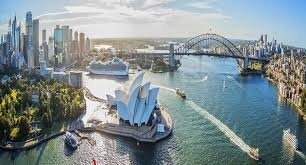 https://www.australia.com/fr-fr/places/sydney/top-10-things-to-do.html
We have visited his monuments which is the opera. We have participated in an opera concert called Madama Butterfly. We did not like.
Entering,we have played in a night show in the middle of the street.











The next day, we has took a boat ride on the east coast. We has saw dolphins.
12 avril 2019
Kylie Minogue born May 28, 1968 in Australian singer, actress and businesswoman.Present on the world music scene for over 30 years.She has a sister named Dannii Minogue who is also in music.We were lucky to meet her at the opera and ask her questions. We will tell you the dialogue.
-"Hello
-Hello boys, how are you?
-We're good thanks you. Can we ask you questionsfor our blog? https://fr.wikipedia.org/wiki/Kylie_Minogue
-Yes of course.
-Thanks you, in which city were you born?
- I was born Melbourne.
-What is you favorite job?
-My favorite job is singer because I bloomed more in job.
-How much do you write of song
-I wrote 52 song
-Thanks you, bye.
-Bye"
During our trip we discovered one sport of Australia. Softball was born in Chicago on Thanksgiving Day in 1887. Softball is a collective sport practiced by two teams of nine to twelve players alternating between attack and defense.The goal of the game is to advance the riders around four bases.
We has tried sport and I was pretty good because I already played baseball and it looks like a lot.
The accessories for softball are a bat, a ball and protections
.
02 avril 2019
The two last days, we have hiked in the forest to discover the life of the koala. The koala is a mammal living in the forest in Australia.
The koala is grey, he lives in the trees. he eats leaves.It is found in the coastal regions of southern and eastern Australia. Males can live on average 15 years, and females 20 years.
Males up to 12 kg and females 8 kg.